Heal The World
Computers and Electronic Gadgets are commodities that become obsolete too soon. As we upgrade we discard the old ones. But they can be turned into resourceful commodities elsewhere. One person's junk can be another's treasure! BUZZER has initiated the 'BUZZ to Donate' program to reduce e-waste by turning them into reusable commodities. We collect obsolete Computers and Equipments from our customers, fix them and donate them to under privileged schools and charity houses.
You too can be a part of the 'BUZZ to Donate' program and help us in this mission. BUZZ us today to donate your old computers to someone in need.
Facts On E-waste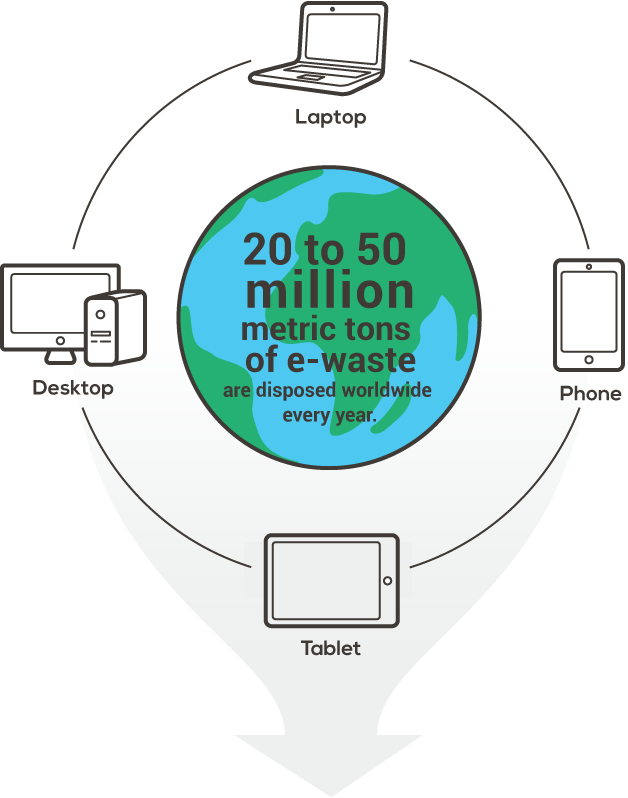 The United Nations Environment Programme has predicted e-waste production in China and South Asia will increase by 200-400% before 2020.
Get your electronic goods refurbished, opt for recycling of e-waste, don't discard them in an unsafe manner and inspire others to reduce their e-footprint.